About Me
I am a qualified doctor working in private practice as a Cognitive Behavioural Psychotherapist.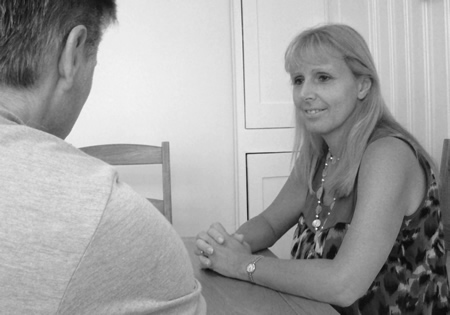 After qualifying from the Royal Free Hospital School of Medicine in London in 1981, I spent a number of years working as a psychiatrist at the Westminster Hospital, London where I worked with people of all ages suffering from a wide range of mental health problems.
During that time I became somewhat disillusioned with the conventional medical approach to the treatment of emotional problems because it focused mostly on the use of medication to treat symptoms and not on individuals and their often very distressing experiences.
Consequently, I decided to change career direction and went on to train as a specialist in Public Health and I was appointed as a Consultant in the NHS in 1992. I retained a keen interest in psychological health and put my efforts into developing new services for people with emotional problems in the Worthing area.
More recently, I have been impressed by the effectiveness of CBT as a 'talking therapy', particularly for the treatment of anxiety, stress and depression and I have returned to clinical work as a fully qualified Cognitive Behavioural Psychotherapist. I have also completed qualifications in stress management, life coaching and cognitive hypnotherapy. I have undertaken stress management training for NHS Occupational Health staff, Brighton and Hove Primary Care Trust, Southdowns Healthcare NHS Trust, Brighton and Hove City Council and companies in the private sector. Although I have experience in using CBT for many different types of problems, I have a particular interest in health Anxiety, work-related stress, relationship difficulties and in helping others to overcome problems and to reach their full potential both at work and in their lives more generally.
I am married with four children and live in Pulborough.
Accreditation
it is important when choosing a therapist to find someone with proper qualifications and experience. Some therapists who practice CBT may not be fully qualified to do so, but you can check this by seeing if they are accredited with the appropriate regulatory body.
I am a registered and licensed medical practitioner and fully meet the professional requirements of the General Medical Council (GMC). I am also accredited by the British Association for Behavioural and Cognitive Psychotherapies (BABCP) to practice CBT and am bound by their professional code of practice. I am also on the GMC's specialist register and am accredited to practice Public Health at consultant level.